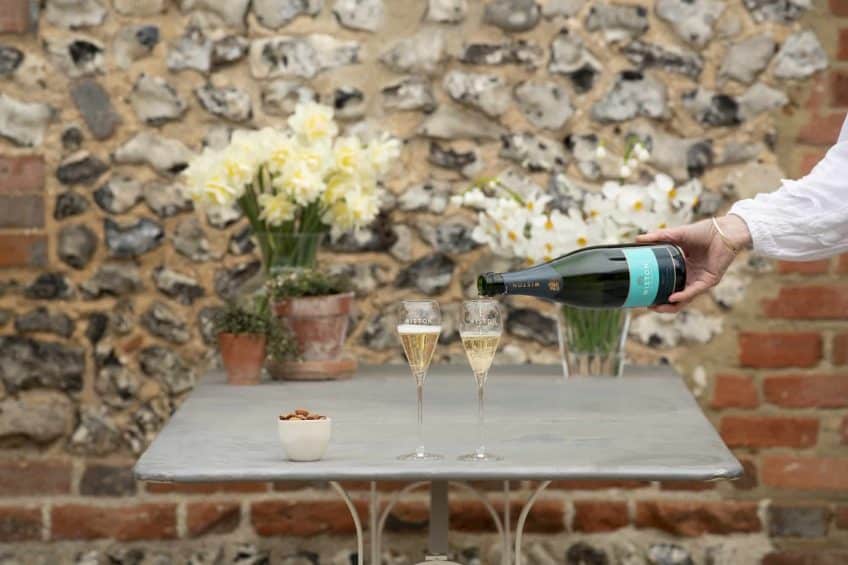 Food and Wine matching at Wiston
Steyning Food & Drink Festival Tour
September 27 @ 10:30 am - 12:30 pm
£35.00
Join Kirsty Goring for a tour of the winery at North Farm, followed by a specially curated tasting of the wines with food matching alongside from the team at Chalk. Guests will be taken through the story of the estate and learn about the vineyards which surround the winery and restaurant. Then you will walk through the winery taking in the traditional Champagne coquard press, tank and barrel halls and finish up with a tutored tasting of a selection of our award-winning Wiston wines in the tasting room, alongside food matches.
The tour will finish to coincide with lunch service at Chalk, so we recommend booking a table if you would like to take advantage of this. Guests on this tour will be offered 10% off their meal at Chalk – the code for this will be shared in advance of the event.
Over 18s only. Cancellations possible up to 11th September. After that refunds will only be made if places are resold. We will try to accommodate dietary requirements – please note these when booking, but be aware that due to the nature of the event not all dietary requirements may be possible to cater for.
Recommendations
Really enjoyable wine tour and tasting as part of a few days in the area. Our guide was an excellent guide and really brought the whole process to life when explaining what Wiston do and how they produce their excellent wines. We sampled a number of different styles and got to understand what makes each unique. It also seems a real family affair and labour of love for all involved. I would highly recommend a visit if in the area, and tag on lunch/dinner in their delightful restaurant if possible. July 2022.
An absolutely fantastic tour! Our tour guide had so much passion and energy that really came through whilst talking to us all. We thoroughly enjoyed every moment! And the wines......... WOW..... We are officially blown away by them! July 2022.
Delicious lunch followed by fascinating tour of the winery and tasting. Our guide brought the whole story of Wiston alive and was so knowledgeable and entertaining. The tasting was the icing on the cake. A perfect way to spend a summer Saturday afternoon. July 2022.